Read our latest weekly update on the state of the used car market containing analysis of prices, volume and clearance rates.
---
---
Market Snapshot
Prices were relatively flat this past week (+0.6%)
Prices for ex-corporations (+3.8%) and repossessed cars (+3.1%) led the way in price increases
Supply also flat (-0.1%) with ex-corporations (+75.9%) increasing significantly albeit over a small base
Ex-fleet vehicles saw a strong increase in supply (+5.7%)
Clearance rates saw a slight increase (+0.8%) to remain at historically high levels
Prices for top 15 traded vehicles were mixed with the Subaru Forester having the strongest increase (+3%), while the Isuzu D-MAX (-4.5%) and Toyota Hiace (-3.7%) saw weakening
Feedback from market participants still focused on shortage of stock
Low new car sales, less repossessions, extensions of fleet leases and declining listings called out by market participants as drivers for stock shortage
Conversely, superannuation withdrawals, JobKeeper and travel restrictions called out as drivers for price growth
---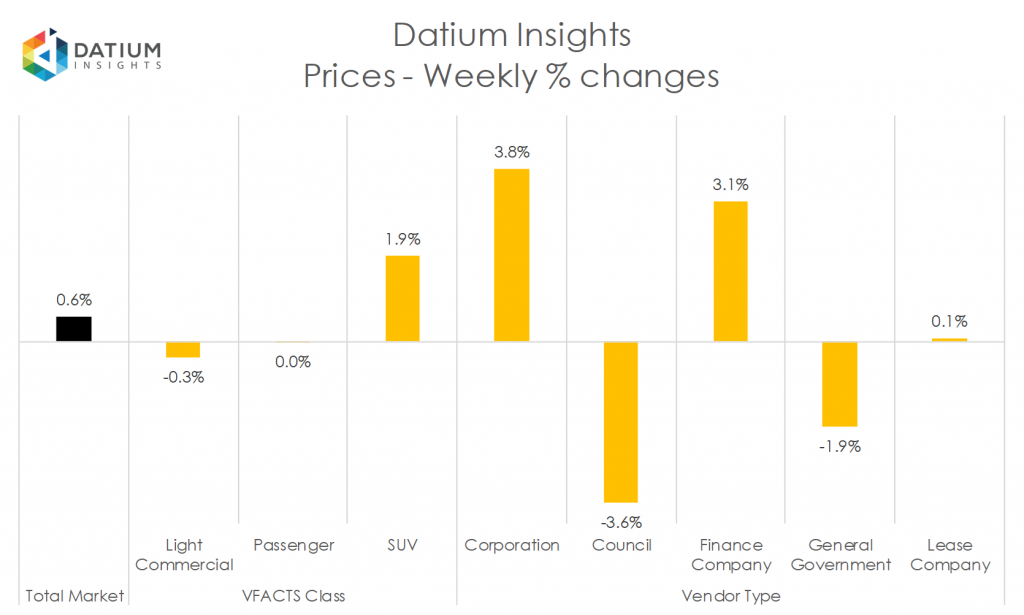 ---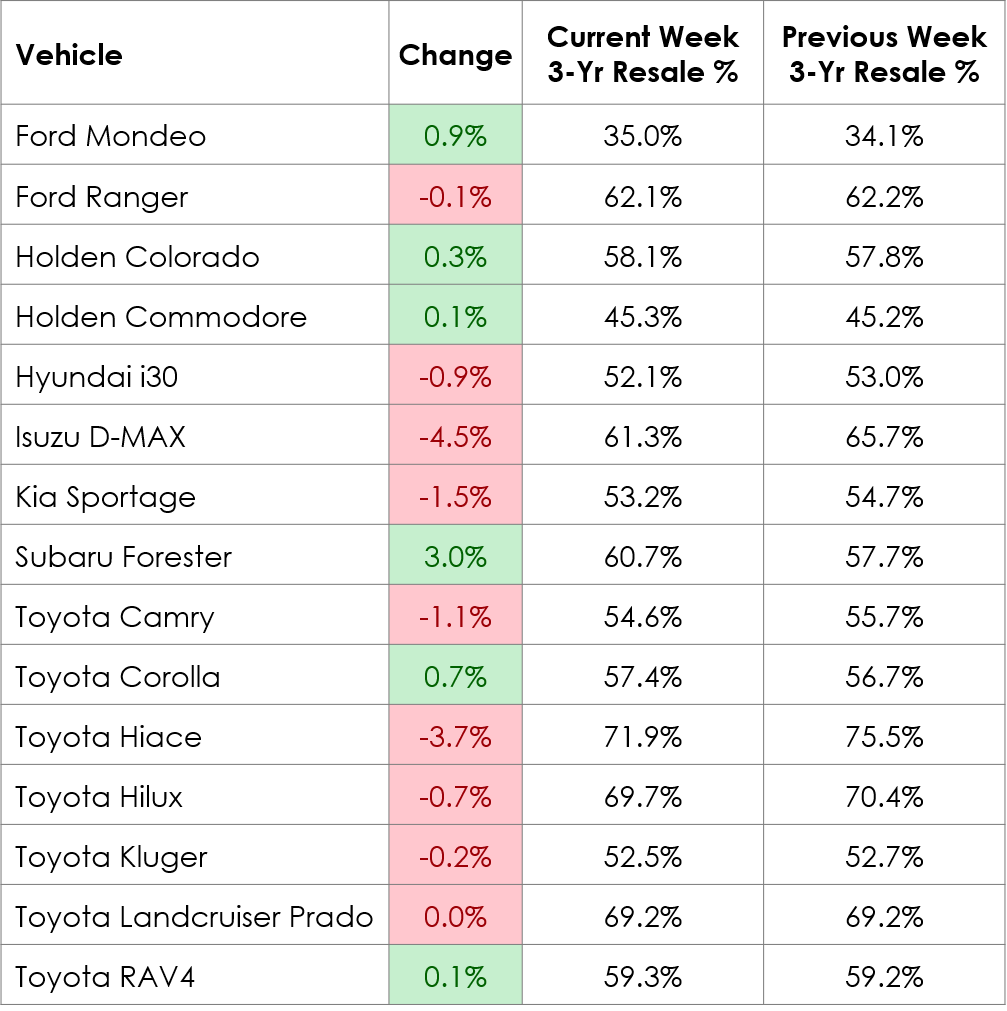 ---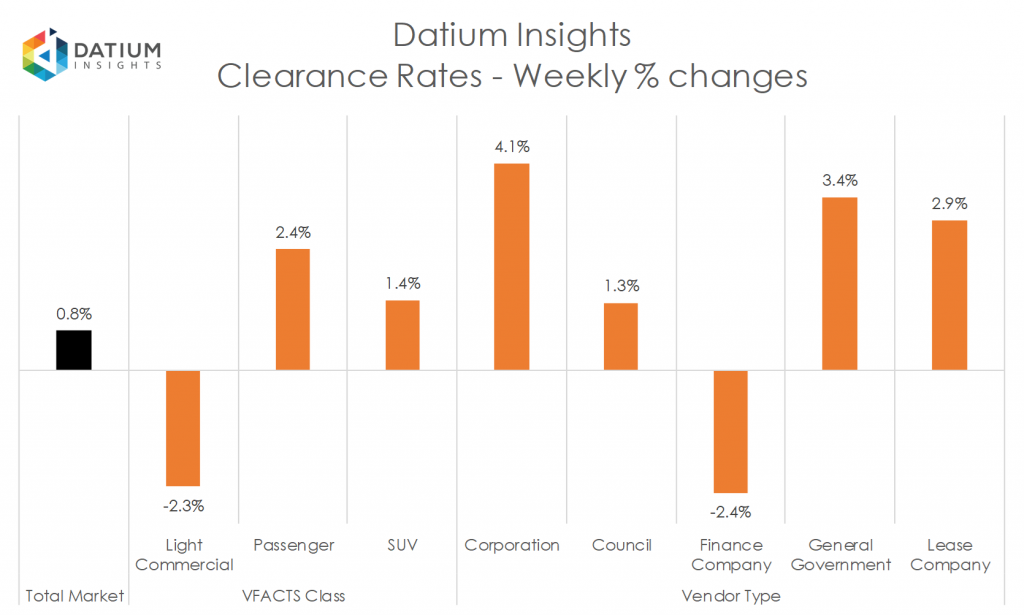 ---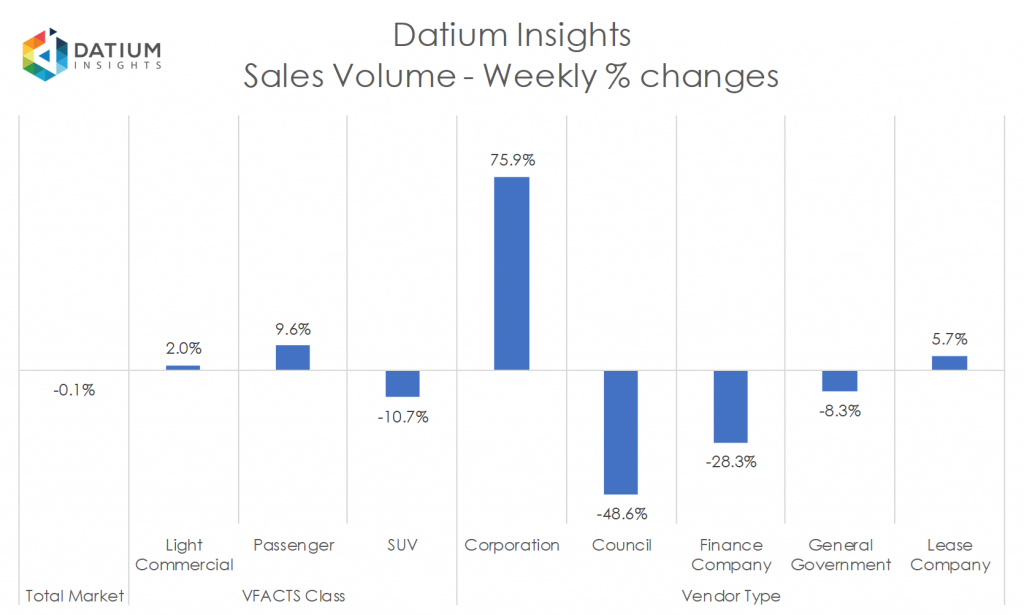 ---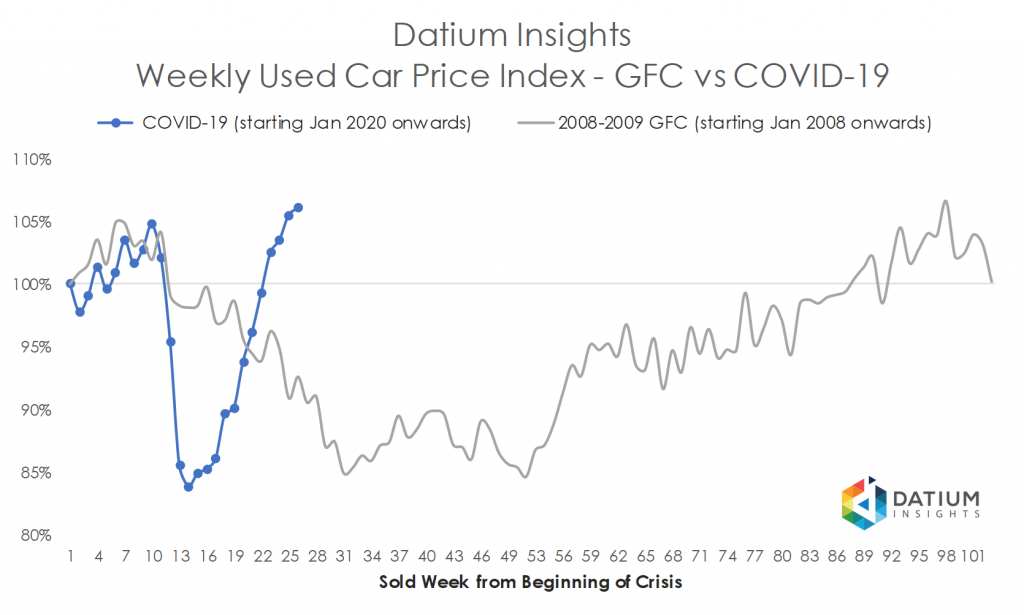 ---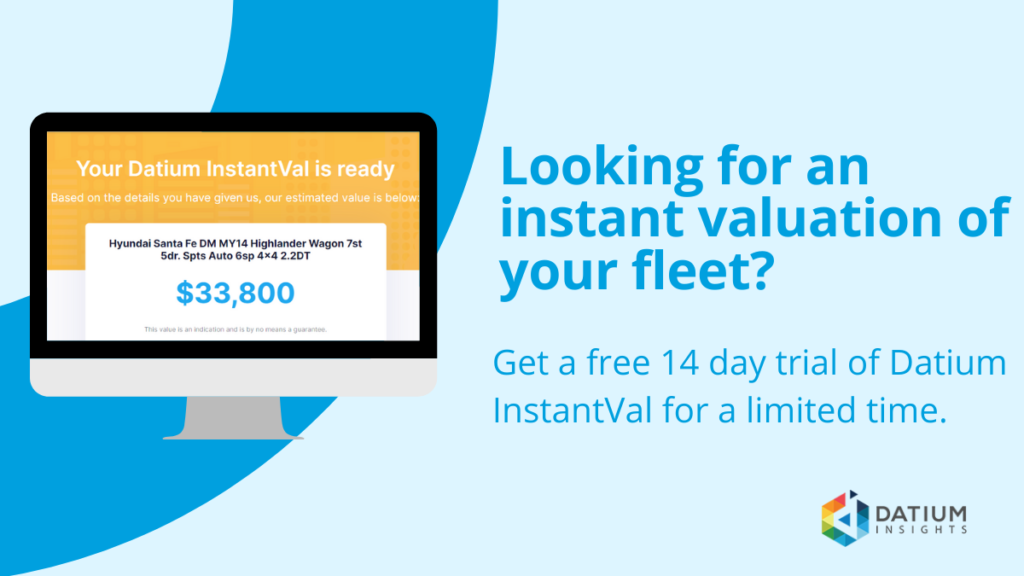 ---
By Tanim Ahmed, Head of Product at Datium Insights
Tanim is a Macquarie University alumni with degrees in Finance and Economics. He has spent a decade in the Leasing and Finance industry, specializing in Residual Value risk.
Please contact Datium Insights for further analytical support and advisory services.
Disclaimer: This is a general information service only and we do not provide advice or take into account your personal circumstances, financial situation or needs. Please seek professional advice with regards to how any of the material on this website can impact your own financial situation. Datium Insights is not liable for any loss caused, whether due to negligence or otherwise arising from the use of, or reliance on, the information provided directly or indirectly, by use of this website.