While the Coronavirus pandemic continues, the Automotive Industry will face an extended period of disruption as consumer behaviors drastically change.
Following our previous article, 'What the Coronavirus means for car sales', Datium Insights takes a deeper look at whether used car prices are falling and what might drive their behavior going forward.
---
Latest Articles
---
Contents:
---
Latest Signals
With social distancing measures in place in Australia and other economies around the world, new car sales are due for a sharp reduction.
In the US, market research firm J.D. Power predicts up to a 47% sales decline for March compared to last year.
First half March sales in China saw a 42% crash, with thousands of buyers reportedly moving to online purchases.
Globally, according to IHS Markit, sales will reduce by 12% in 2020 with the US and Europe seeing a big hit.
Additionally, vehicle manufacturers are being forced to close factories, with GM even receiving an enforcement order from the Trump administration to produce ventilators instead.
The Detroit big three of GM, Ford and Chrysler made a decision on March 18th to temporarily shut down factories in North America.
Every large car production plant in continental Europe is now closed, while BMW, Toyota, Nissan, Vauxhall, Jaguar Land Rover and Honda have all closed their factories in the UK.
In Japan, manufacturers including Nissan and Mazda have either had to shutdown factories or reduce production due to disruptions to parts and supplies. It was a similar story in South Korea.
While it's clear buyer activity will fall, what's more important to used car prices is total supply of cars in the market will contract for a significant length of time.
This reduction in supply is likely to influence market movements over the next few years, including used car prices.
Like any goods industry, the used car market is prone to the forces of supply and demand.
Understanding this dynamic will be critical for banks, insurers, leasing companies and rental businesses who have significant amounts of capital tied up in used cars.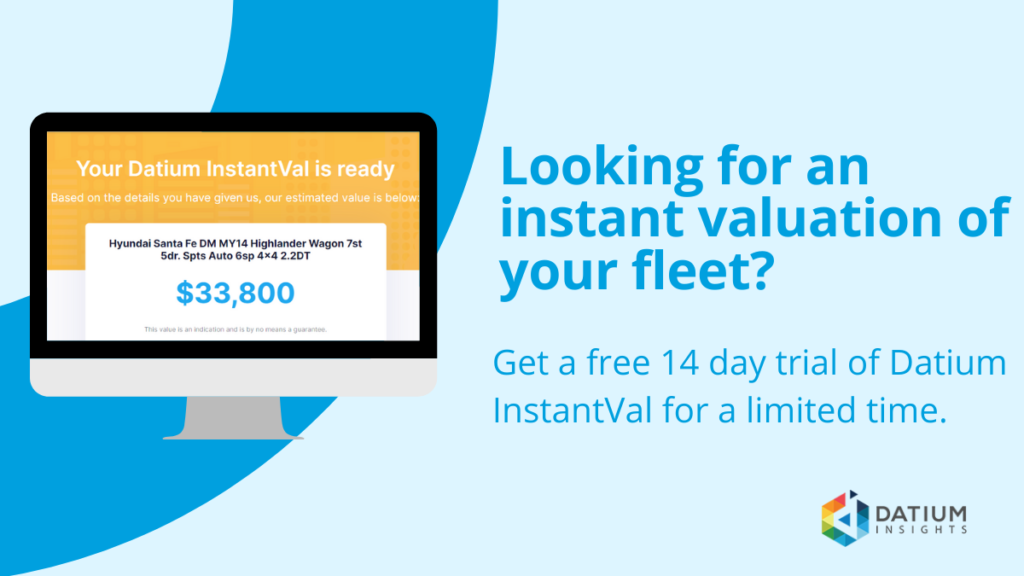 Car Supply
Used car prices are determined by a myriad of factors, however demand and supply undoubtedly carry the most importance.
This is more so during times of market volatility, where normal dynamics become unreliable.
Although significant media attention is given to declining new car sales, less attention is given to the trend of declining car supply in markets around the world.
If we look at the US, the supply of 10 year old cars is estimated to still be below 2005 levels. After the Global Financial Crisis it declined by nearly 15 percent and remained suppressed for a decade.
The United Kingdom saw similar behavior, although not to the same degree. It now stands roughly 5 percent above 2005 levels – 15 years to reach this point.
In Canada, where the effects of the GFC were milder, supply flattened for 5 years before continuing it's upward march. It now stands at 25% above 2005 levels, a global outlier in increasing car supply.
Over in Europe, supply contracted as well.
Germany's supply is 3% below 2005 levels, while France has been flat at 4.4% above 2005 levels for nearly the entire 15 year period.
Spain and Italy have seen dramatic reductions in supply – nearly 25%.
Aside from Canada, these suppressed levels of supply have continued despite population increases.
Looking at Australia and the pacific region, we find even more extreme outliers.
While Japan has followed similar global trends, seeing a supply contraction of 20% in the past 15 years, Australia and New Zealand have bucked this trend.
Australia's car supply has increased by over 40% since 2005, while New Zealand has increased by 60%.
While Canada's increase of 25% is an outlier among OECD countries, Australia and New Zealand are at an even more extreme end.
All three countries largely avoided the financial malaise that the US and Europe faced after the GFC, however they now face their first severe supply contraction in decades.
Why Supply Will Contract This Time
During the GFC, household finances in the US and across Europe took a strong hit. Spending became restricted, particularly for purchases like motor vehicles.
The reasons for this were largely financial – uncertainty towards employment and income.
Throughout the crisis, while large sections of the population no longer had the financial means to purchase a car, there were still pockets that did. These consumers and businesses helped to minimize reductions in car sales.
The current downturn faces the unique problem that, regardless of the financial circumstances of buyers, they will still be unable to purchase a car.
This can be attributed to two factors:
Quarantine / Social Distancing / Changing Societal Behaviors
Disruptions to supply chain
Without the ability to physically interact with dealers, which the industry is still hugely reliant on, buyers will continue to show restraint in vehicle purchases.
Factory closures will cause disruptions to dealer stock, particularly for full-import countries like Australia where it takes months at minimum for vehicles to reach local dealers.
While the market expects a large decline in March, there is likely to be depressed sales of new cars for the next 6-12 months.
Used Car Price Behavior
At Datium Insights we analyse car supply over long periods of time to understand their interaction with used car prices.
By observing interactions in other markets what we know are:
Severe disruptions result in shock reductions in price irrespective of supply
long term decreases in car supply strengthen used car prices
long term increases in car supply weaken used car prices
The United States, being the largest car market in the world, provides the clearest picture of these interactions.
Prior to the Global Financial Crisis, car supply had been on a slight increase, and used car prices saw slight decline. As the GFC unfolded however, supply began a long term decline whereas prices saw a 'shock' reduction.
Post-GFC, supply continued its decline, taking nearly 15 years to return to similar levels in 2005.
Prices however saw a marked strengthening during this period, only weakening when supply began to increase during 2017.
This inverse relationship is also apparent in UK markets, where prices weakened practically at the exact time car supply began an increase in 2014.
Similar to the US, the UK also saw a 'shock' price reduction during the GFC that quickly recovered.
Both US and UK markets experienced weakened used car prices during periods of car supply expansion, and strengthened used car prices during periods of supply shrinkage.
In Australia, as mentioned above, car supply has been expanding relentlessly for the past decade.
Including a recent slowdown, it still sits 40% above 2005 levels, despite our population increasing by only 25% in that same period.
Because of this supply expansion, used car prices have remained at suppressed levels over the past 15 years, in contrast to other nations which experienced sustained periods of strengthening.
However, with supply already flattening in 2019, Australia now faces a contraction in supply unseen for decades.
Price Drops
Used car prices will undoubtedly experience a 'shock' reduction.
Unlike previous recessions, where prices gradually fell 15-20% over 12-18 months, the impact of social distancing will cause prices to fall dramatically in a shorter period of time.
Datium Insights is already seeing falls of over 15% in most segments through late March.
In the next 6 months, as consumer spending falls and unemployment rises, we expect prices to fall even further. Australia has dodged a recession for nearly 30 years but it's likely to be heading into one now.
Similar to previous 'shocks', we expect prices to experience a rebound shortly after. This effect will be aided when social distancing measures are relaxed.
From that point on, we expect strengthened used car prices for a prolonged period of time in Australia and other developed economies.
After the GFC, the US and UK saw stronger prices for approximately 5 years.
It's likely that car supply will contract even further during this crisis, leading to a longer period of strengthened used car prices.
For Australia, car supply was already contracting over 2019 after decades of expansion. A severe economic downturn is likely to accelerate this contraction.
As a result, after a relatively short stretch of dramatic reductions, we are likely to experience our first period of strengthened used car prices in decades.
---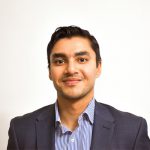 By Tanim Ahmed, Head of Product at Datium Insights
Tanim is a Macquarie University alumni with degrees in Finance and Economics. He has spent a decade in the Leasing and Finance industry, specializing in Residual Value risk.
Please contact Datium Insights for further analytical support and advisory services.
Sources: https://fred.stlouisfed.org, https://www.ons.gov.uk
Disclaimer: This is a general information service only and we do not provide advice or take into account your personal circumstances, financial situation or needs. Please seek professional advice with regards to how any of the material on this website can impact your own financial situation. Datium Insights is not liable for any loss caused, whether due to negligence or otherwise arising from the use of, or reliance on, the information provided directly or indirectly, by use of this website.